Light-Duty Towing
in Norfolk, NE
No one can predict when they'll encounter vehicle troubles on the road and when they do occur, it's a good bet that you're going to need assistance in resolving them. Whether it's just a jumpstart or you require a tow to a safer location, know that D & L Towing and Recovery, LLC is on hand to offer you assistance.
Light-Duty Towing
As the premier light-duty towing agency in Norfolk, NE, we're happy to provide the full gamut of services, including those pertaining to
Wrecker service for car accidents
If your vehicle is totaled and needs to be removed from the scene of the accident, trust us to help facilitate a quick tow.
Breakdowns
From an overheated radiator to engine troubles to mechanical failures, we're on hand to deal with all breakdowns that leave you stranded on the side of the road.
Dealerships
Need help moving your inventory or relocating vehicles from one lot to another? We'll help you keep the miles off of your new inventory and safely get each vehicle to its intended destination.
Pickups
Need a vehicle picked up and relocated to a destination quickly and without issue? We're happy to provide pickups that are prompt and professional.
Motorcycles
If your motorcycle needs towing and isn't roadworthy, we'll assist you in making sure it's safely and effectively transported.
Forklifts
Forklifts that require service or maintenance aren't easy to handle and can often prove cumbersome to try and relocate without a tow truck handy. We have experience in transporting forklifts seamlessly, so you don't have to.
In addition to pure light-duty towing, D & L Towing and Recovery, LLC is also pleased to provide essential roadside assistance services as well, including
Lockouts
Locked your keys in the car? If you're on the wrong side of a locked automobile door, we can help get you back inside without damaging your vehicle.
Jumpstarts
A dead battery means an auto that isn't going anywhere fast. Let us assist you in safely jumping your vehicle, to breathe new life into the battery and get you back on the road.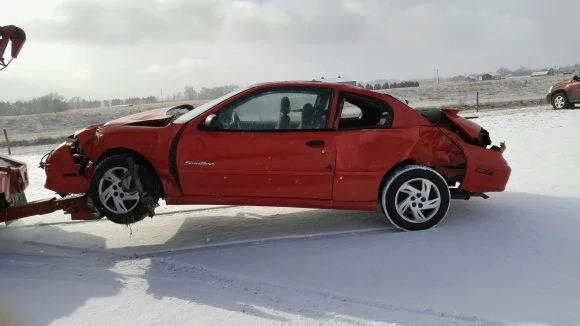 Whether you just need a timely professional on your side for roadside assistance or your situation involves
heavy-duty
or light-duty towing in Norfolk, Warnerville, Hoskins, Hadar, or Battle Creek, NE, know that
D & L Towing and Recovery, LLC
is ready, willing and able to help you, no matter the situation. For more information or to inquire about our abilities to assist you in your time of need, please don't hesitate to
contact us
today at
402-371-7995.